As the first in my series of island hops, New Zealand did indeed look like some kind of fairy tale land. Upon arriving I was greeted by rolling hills flanked by beautiful seascapes and trees that seemed of an entirely different world. Rest assured it was just southern earth, not the Middle.
First thing's first, walk off the plane and get a SIM card for whatever country you're in. You can accomplish exactly fuck-all without one of those. Luckily within about 100 steps you are greeted by 5+ companies who want nothing more than to sell you one of these fine cards.
"How long will you be staying in New Zealand?" a friendly associate asks.
"One day." I respond without blinking. "So the cheapest one." I smile and she laughs. It really would just be the one day, so the $15-20 would be worth it for convenience' sake.
… That is unless of course you are rolling with a debit card from your bank.
After sorting out the SIM card and responding to a few messages of playing "catch up" with the other side of the world, I stepped out into a cloud of mist which had enveloped Auckland. I closed my eyes and let it cover me for a minute before returning to the shelter of the canopy to try and sort a ride. This is where things began to get interesting… Because it wasn't entirely clear who would be providing this ride. After a confusing few minutes talking with one driver I settled on what appeared to be a 3 wheel golf cart to get me the 3 miles from the airport to my AirBnB. Evening was on its way and I was hungry so I attempted to Uber my way to a nearby restaurant. The ride was denied. It would seem that things were not well on the other side of the world with regards to the aforementioned debit card. In the time since I had arrived, the ball had begun to roll that would crush me the next day. I switched apps to get a ride and found the app Zoomy which was a lifesaver for the evening. It is for New Zealand only but they saved me having to walk a few miles just to get a meal. Good looking out Zoomy.
By the morning I was ready to go see Auckland for the day. Thinking all would be fine, I hitched a ride once again with Zoomy. Straight down town and I was dropped off directly adjacent to the Sky Tower. Then I grab my phone to take a quick picture and see that my ride from Zoomy had been denied… Thankfully I had some currency in my pocket and got to the best view in Auckland: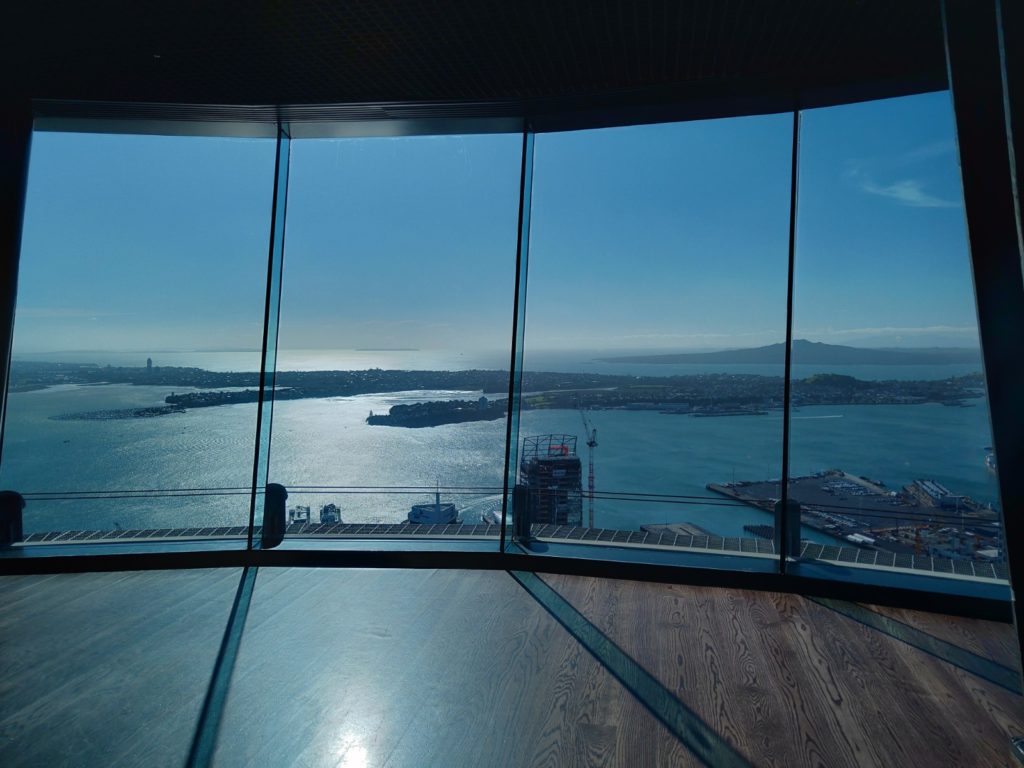 The scenery did well to help push doubt out of my mind for the entire time I was standing near the windows of the Sky Tower, seeing Auckland for the first time on a brilliant sunny day. Panoramic doesn't seem to do the view justice but it's the closest word.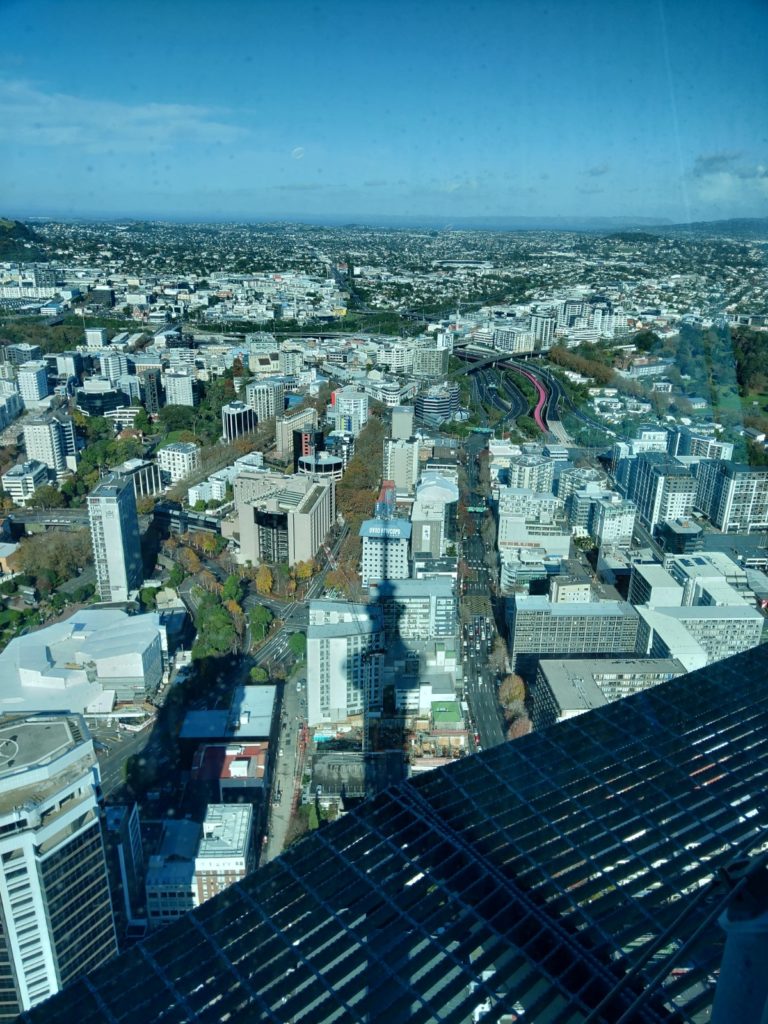 Upon returning to the ground, I made my way to an ATM to attempt to withdraw some local currency, but more as a test of my debit card. Turns out it was now temporarily closed due to the fact that there were charges on it across the planet. Now before the conclusions are drawn I should mention the caveat that not only did my bank unlock all of the countries I would visit, they did it for the entire two weeks. Turns out the automated "fraud prevention" system doesn't have any fucks to give about the overrides that were put in place. In a word, I was screwed.
…But only temporarily.
I had a working phone, access to my computer at home, and a Western Union office one block from where I was standing. The solution was simple (and convoluted): Send myself money. So I message a friend, make the arrangements, and make my way to the Western Union office. It was Sunday so they closed within a couple hours. I had time, but not a lot. I walk in, explain the transaction to the woman at the counter, and then she asks to see my passport since I am a first time customer and not from the country. Naturally I didn't have my passport, because, you know, I had already passed the port. Luckily my brother came up in the clutch and let me use his credit card to put on my Zoomy account. It paid off the earlier trip and let me get back to my AirBnB to get my passport. $50 worth of rides later, I had enough cash to eat and drink the night away.
Since I was in Auckland, steps from the sea, I wanted seafood. After a quick glance at TripAdvisor I found my way to the Depot for some oysters and a delicious pasta dish with clams. Having expressed the kind of day I'd been having to the bar tender, he bought me a beer. And then another. And then a free meal came from the kitchen that someone had sent back. And then a round of appetizers with the same story but this time with the addition of "He seems really chill, let him have these." By the time the third meal arrived that I didn't have to pay for, I was offering food to everyone sitting around me. Night had fallen and so had my sobriety. But it was a quick ride back and turning in for the night.
My time in New Zealand, however brief, taught me a few valuable lessons that I'll share gladly:
1.) Debit cards are bullshit, don't travel with them.
2.) When life hands you lemons, squeeze them on your 2nd free meal of the day.
3.) Flexibility when you travel is the most important trait you can possess. Roll with the punches and you get to see some amazing things.
4.) Gratitude and a sense of humor go a long way in this world. If you can make light of your shitty day, it will naturally get better.
5.) 8% beer shouldn't taste that good.